The planetarium is almost ready for dome removal
April 2009, The work in the planetarium is about to begin. We will be getting a new dome, new seats and new carpet. Behind the dome is some insulation that needs to be removed. The contractors will be here to start ripping out the old dome and seats on Monday, May 4th, 2009.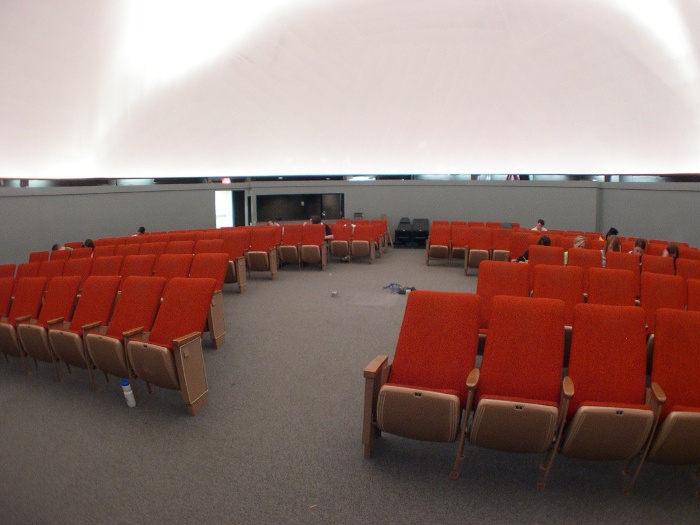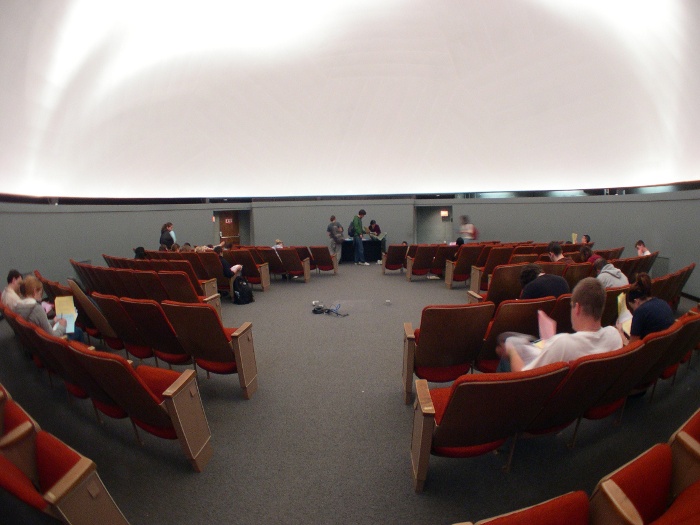 Normally, there is a Digistar II star projector in the center of the theater and slide projectors in the projection cove around the springline of the dome, as seen in this older photo.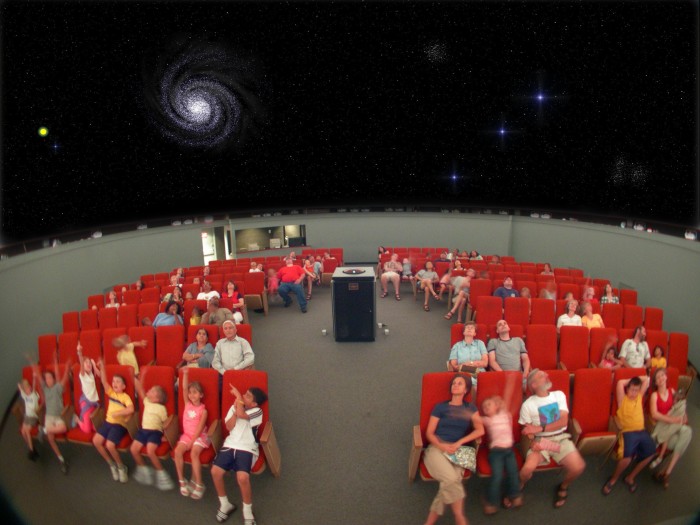 When the lights are on behind the dome, you can see through it. This is a view of the dome structure. Look closely for the speakers, the HVAC duct work and the bits of insulation that have fallen on the dome.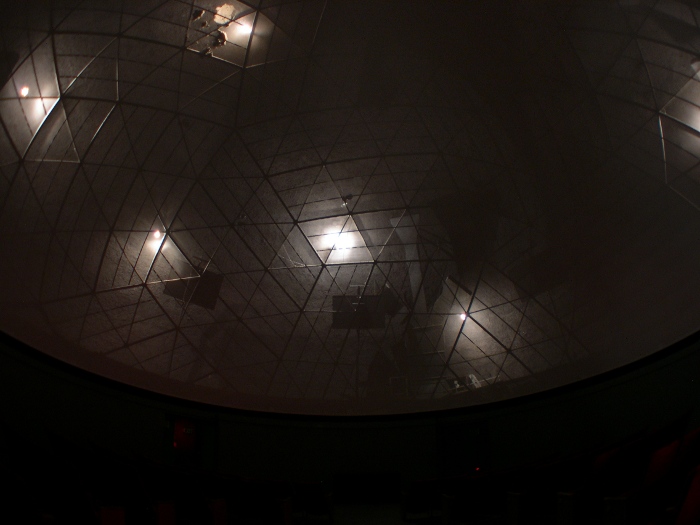 This is a view looking straight up using the fisheye lens. Notice the seats and walls all around the edge of the photo.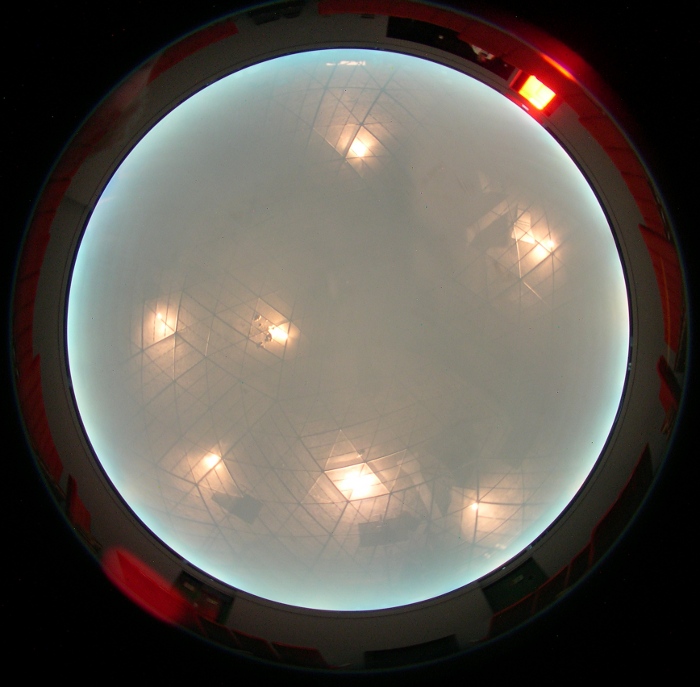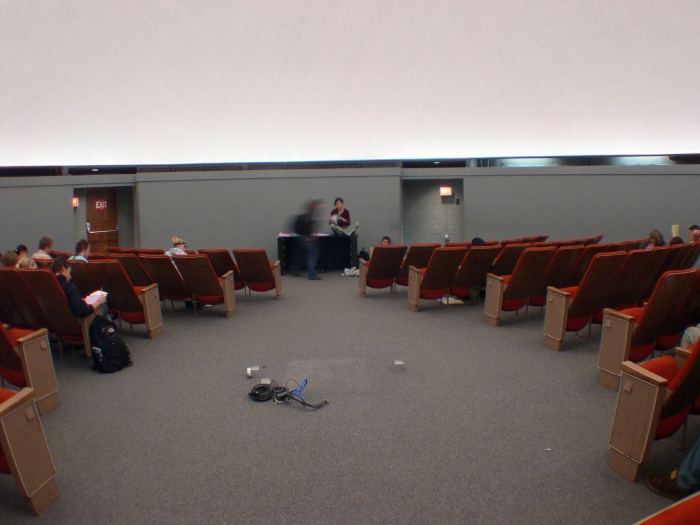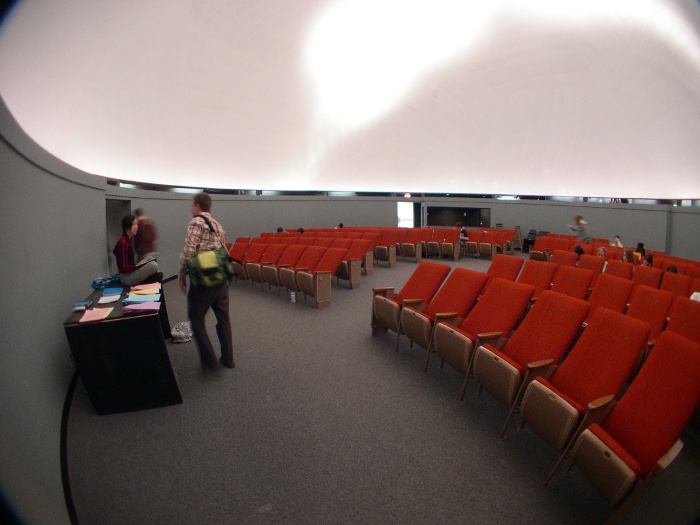 Console after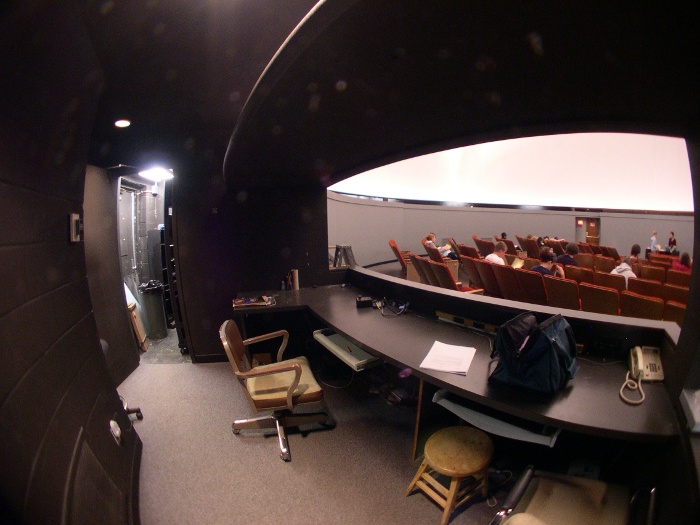 Console before