This is what you get for
$400
1986 Ford F-150 4X2
V8 302 cubic inches of smoldering hell.
Plus a free load of firewood!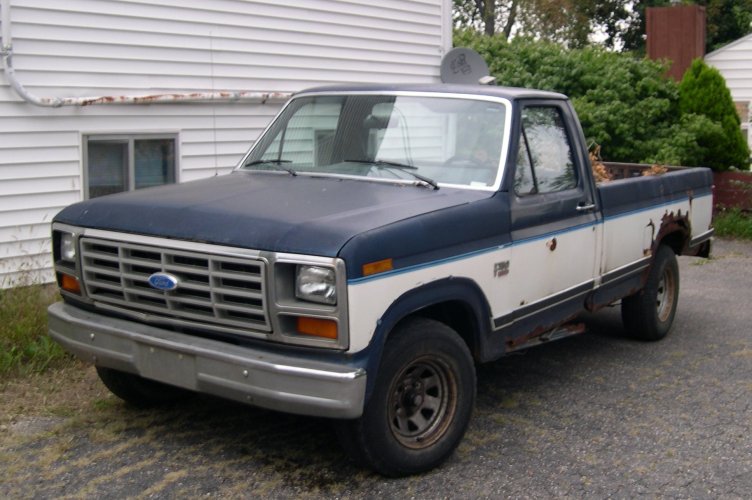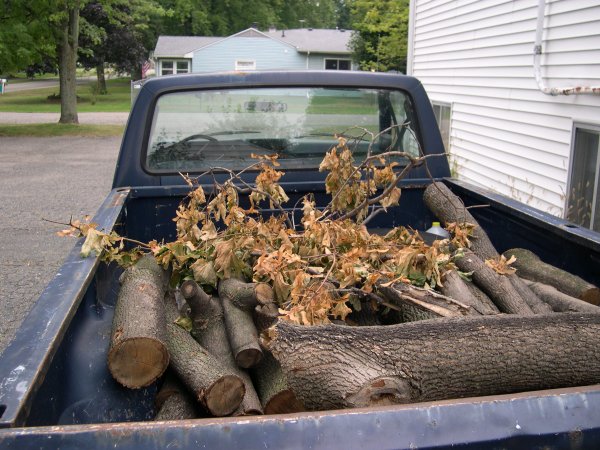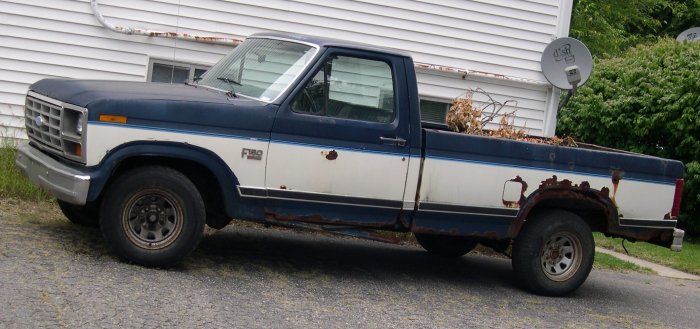 It's a good thing there's no State Inspection in Michigan!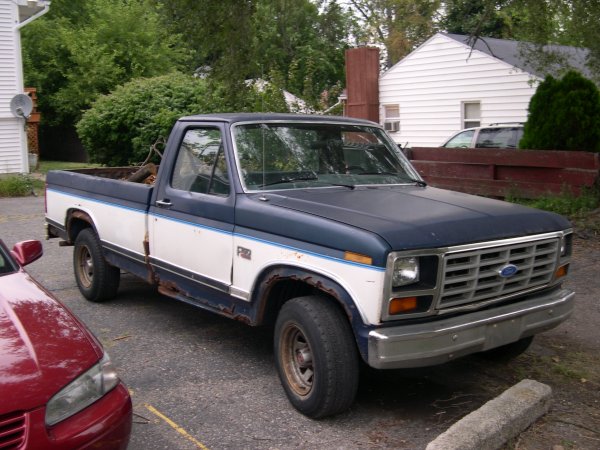 Look at that fine Corinthian Vinyl.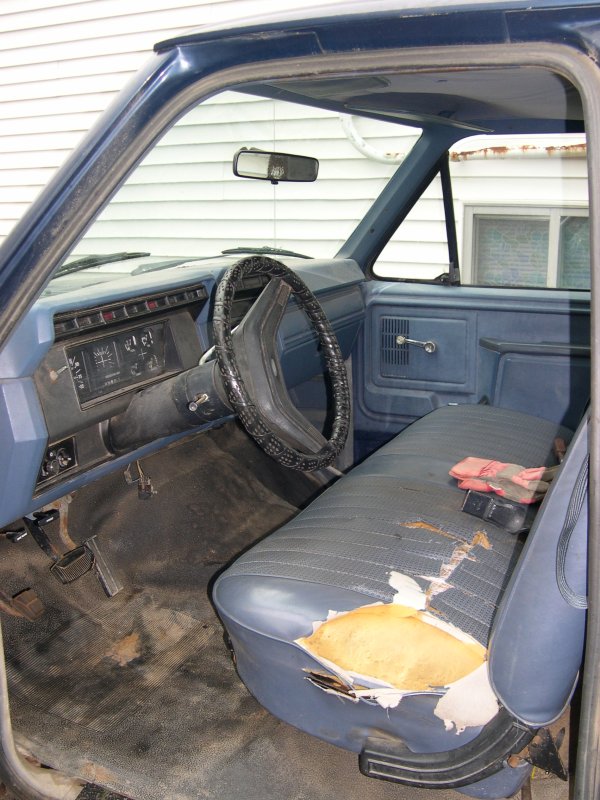 A ha! 6080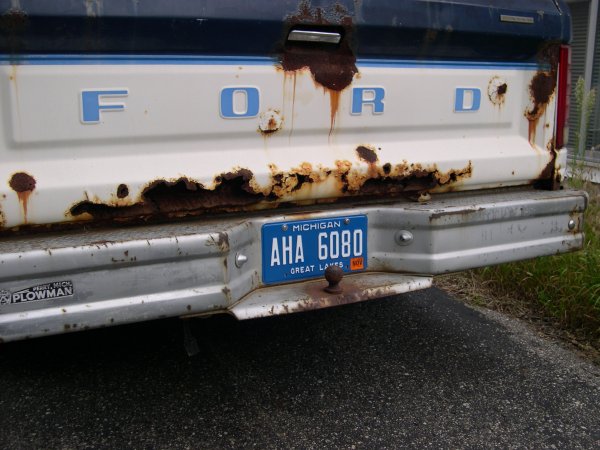 So, there's a little surface rust.
It's nothing some Bondo and a little black paint can't take care of.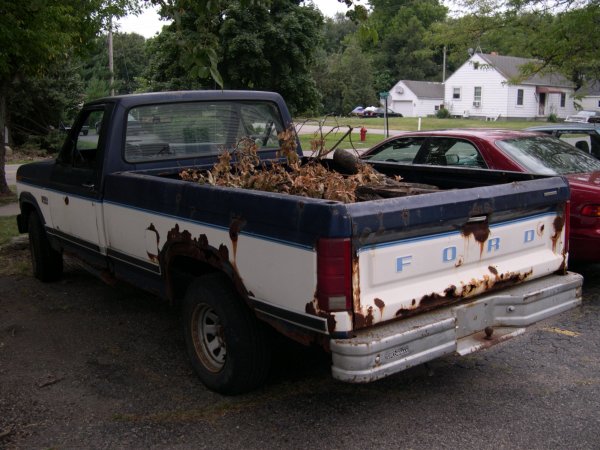 Asquerosa!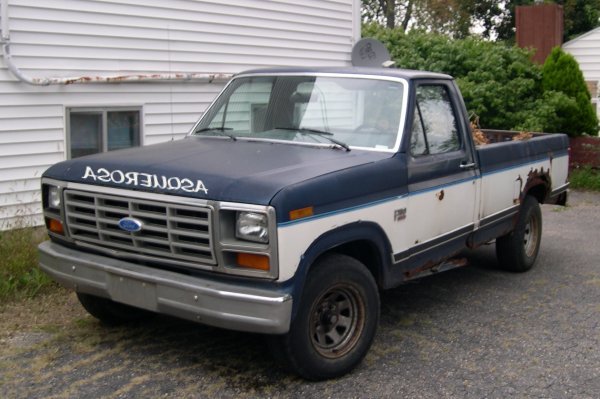 Ass keer rosa
---
August 19th, 2006
A little black paint...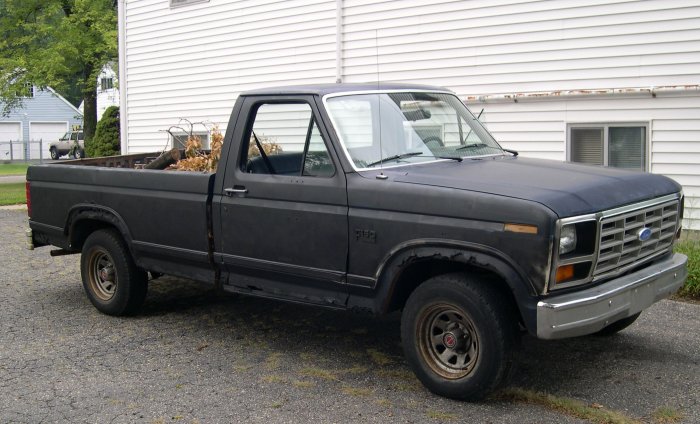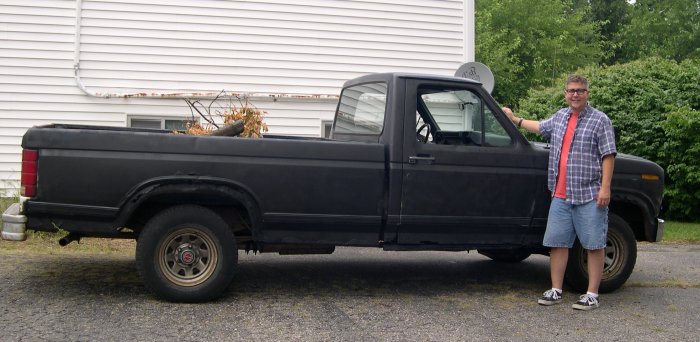 Is that duct tape holding on the tie rod end?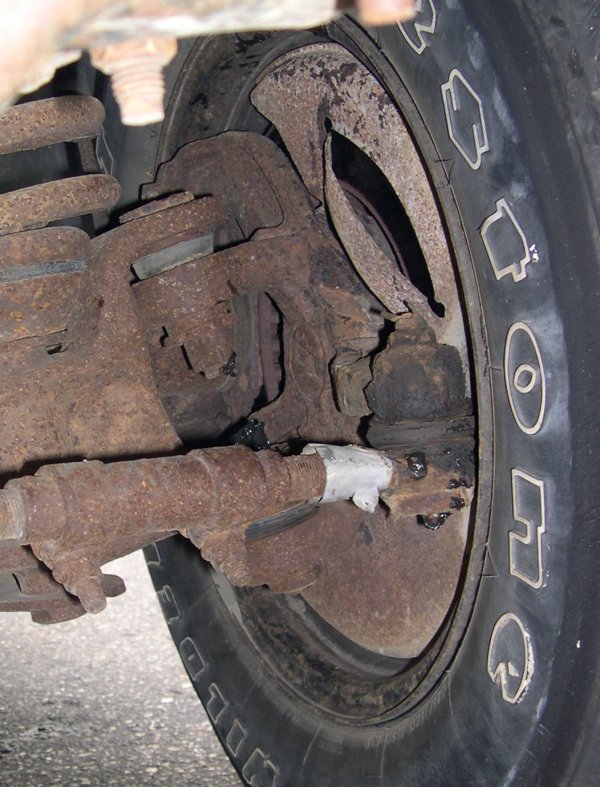 Fix It Again Tony!
Oops, I mean, Fix Or Repair Daily.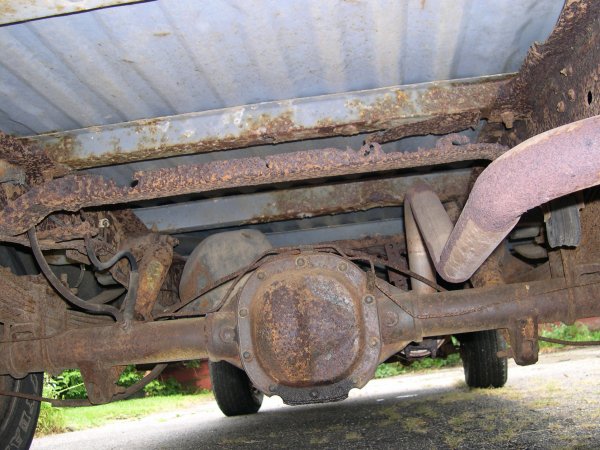 ---
August 20th, 2006
A little more black paint
and some red paint for the wheels...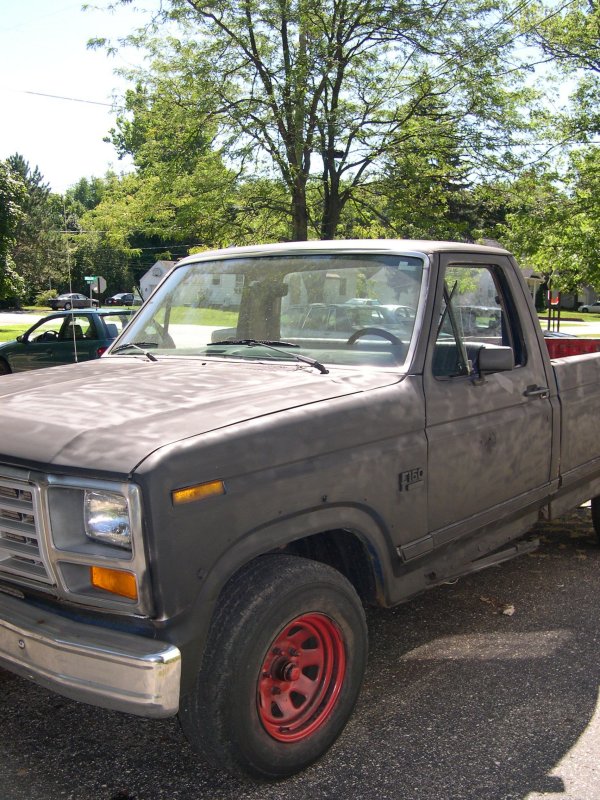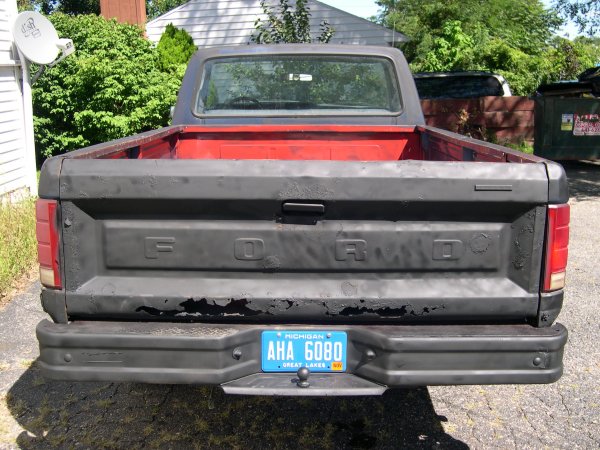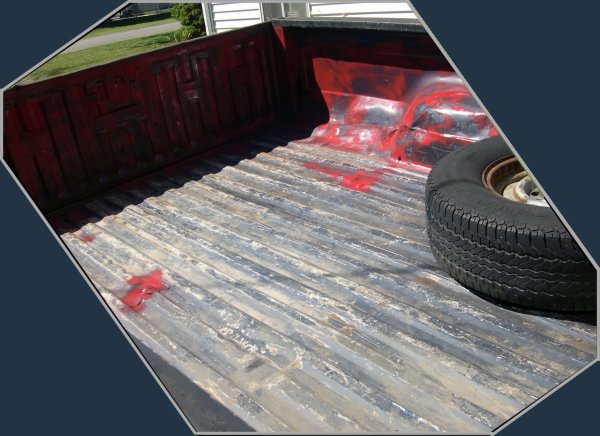 Look at that fuel injected 302!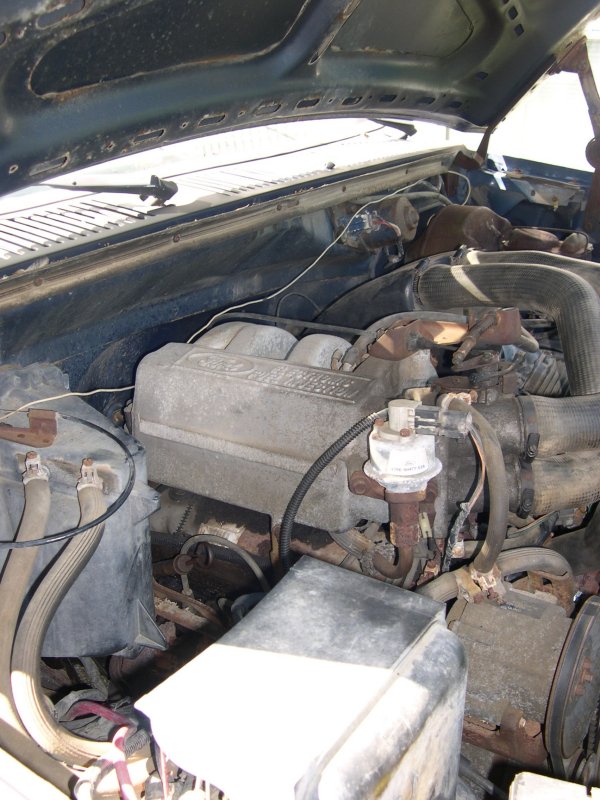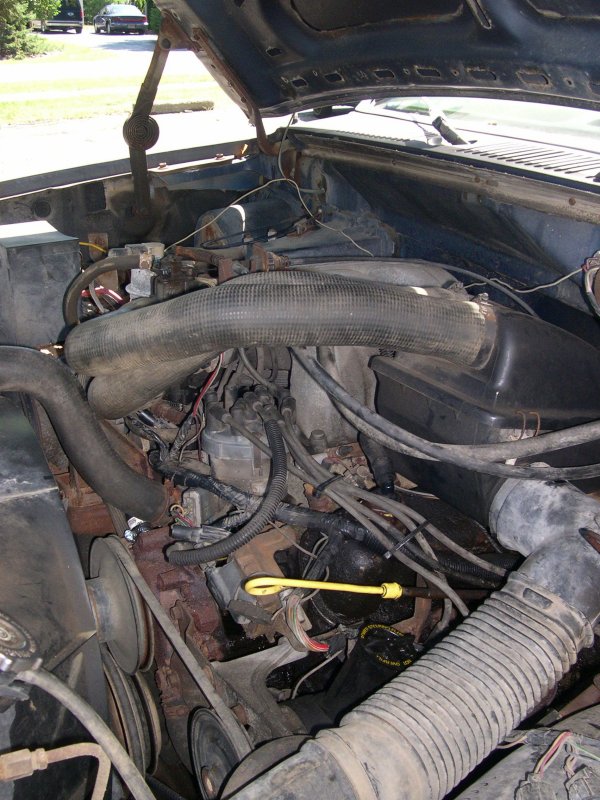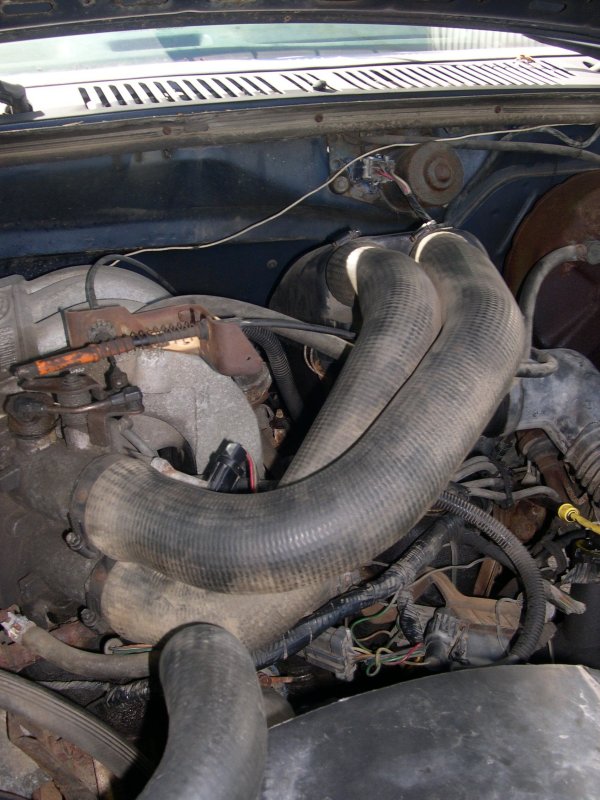 Now I just need some white paint for the tires and I've got a nice Rat Rod Pick Up.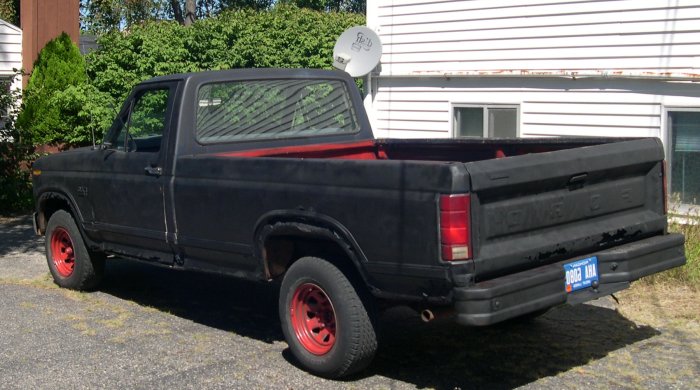 Here's some computer paint till I get the real thing.