Loft Bed for Rebekah's Cool Room
April 13th 2008.

Here's more photos of the loft. I've added the desk and some trim around the edge of the bed rails. I still need to build the ladder. The cost is now up to around $100. That's still a lot cheaper than buying a loft bed from a furniture store.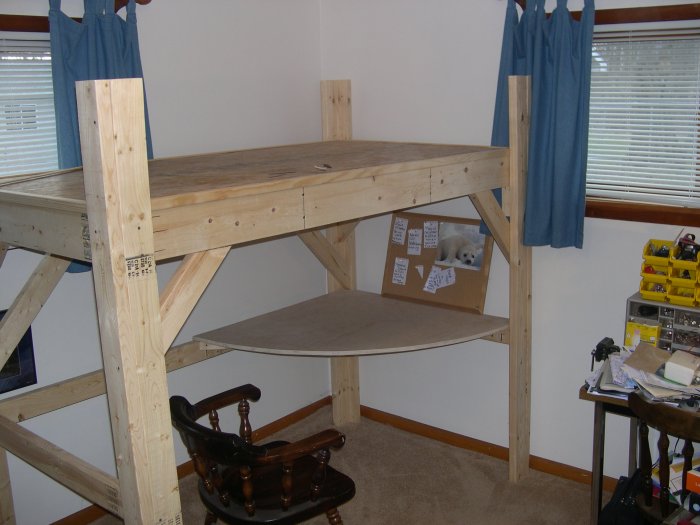 The desktop is made from 3/4" birch plywood.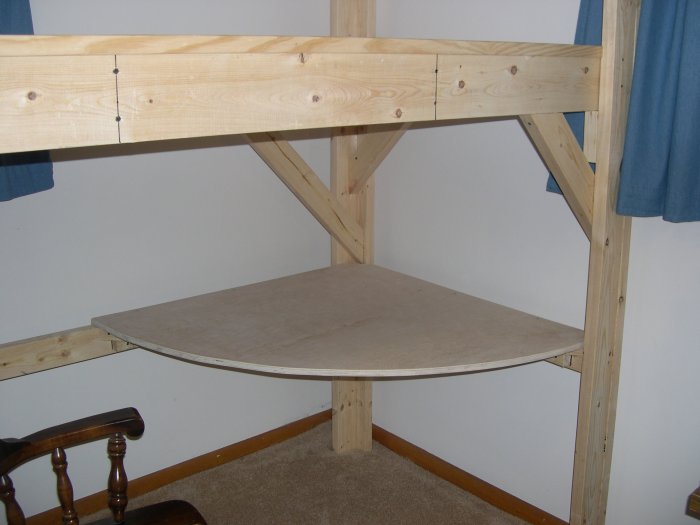 I think I've got more work to do to clean up my junk room!

This week the first crocus popped up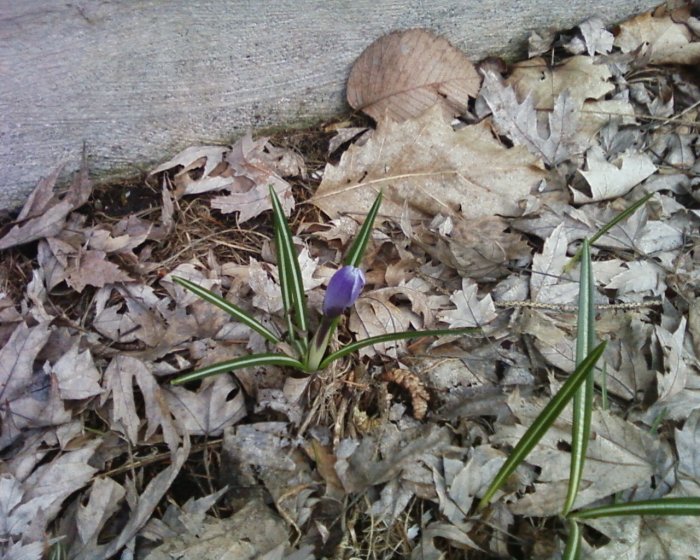 ---
April 5th and 6th, 2008.

I built this loft bed for Rebekah's "cool room". (That's what she calls it.) It will have a desk under the bed when it's finished. I plan on letting her paint the loft when she visits this summer. The photos were taken with my cell phone camera, so they're not as good as photos with the Nikon coolpix camera. So far, the cost is about $60 for the lumber and nails.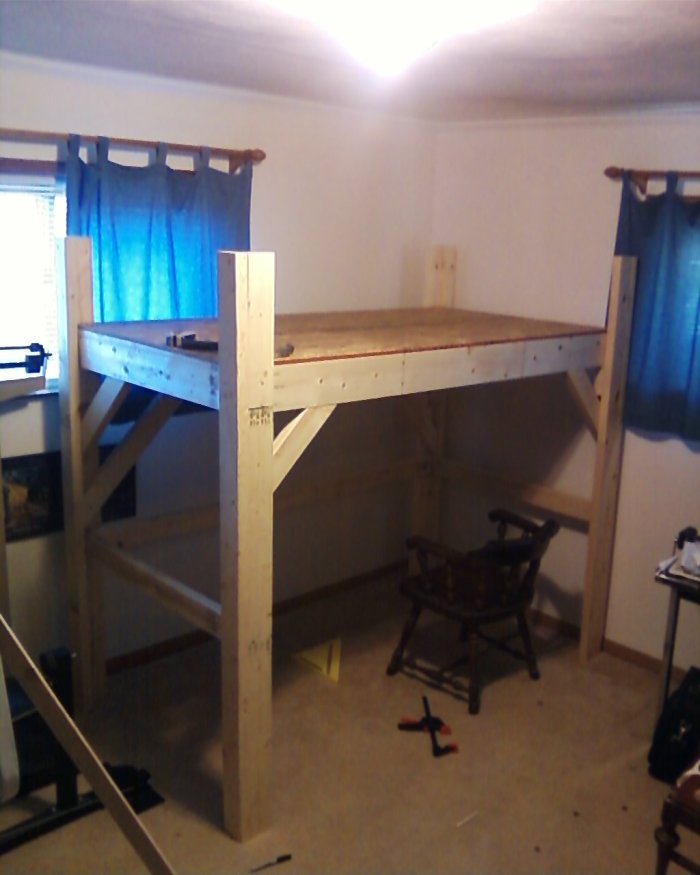 The diagonal braces make it very sturdy. I got up on it and shook around. It didn't wobble at all.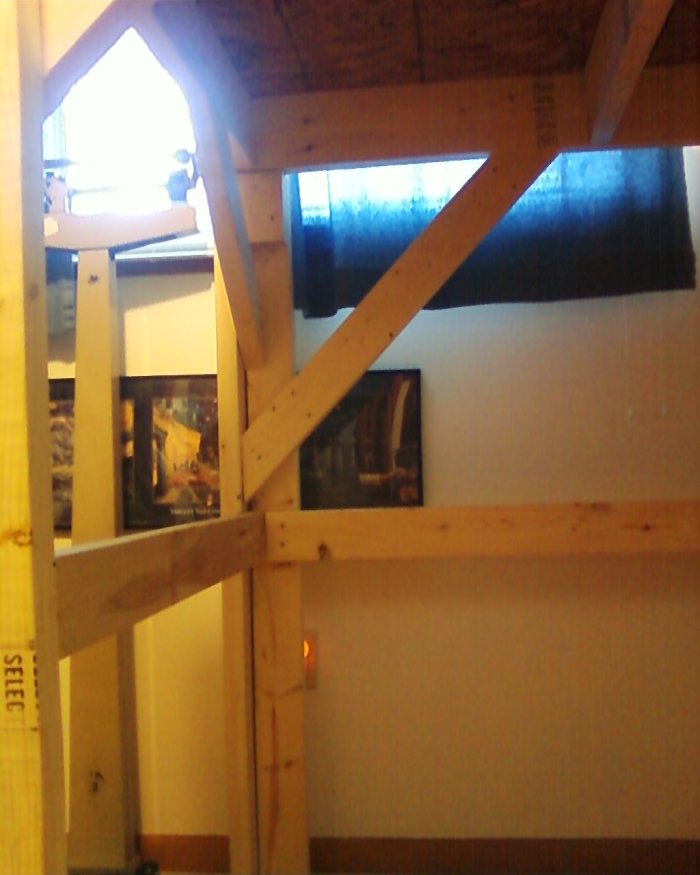 I built the platform first, then the legs. It was a challenge getting the platform up in the air to attach the legs all by myself.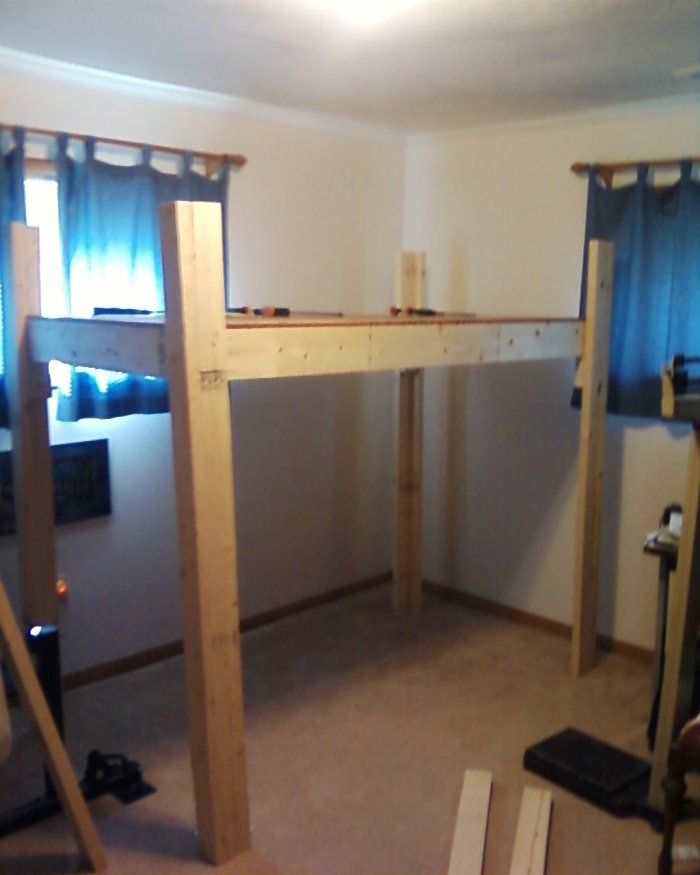 Here's the dead guy's mattress. It's now in the living room. This picture was shot before I covered it with Mexican blankets.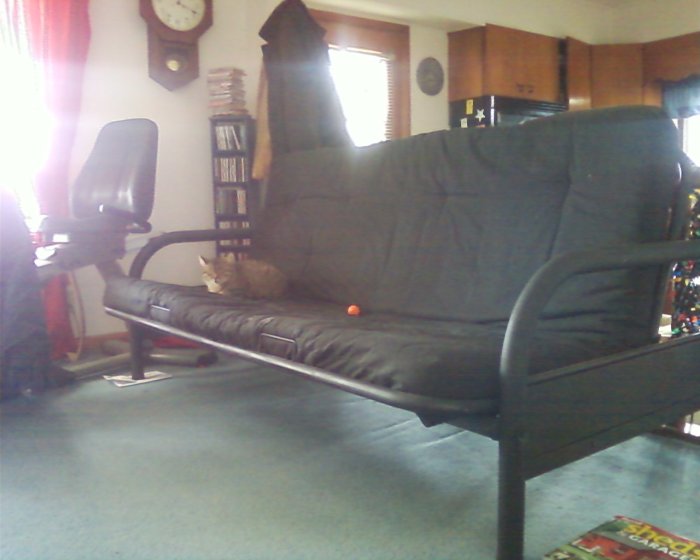 I only hit my thumb once with the hammer. Once was enough!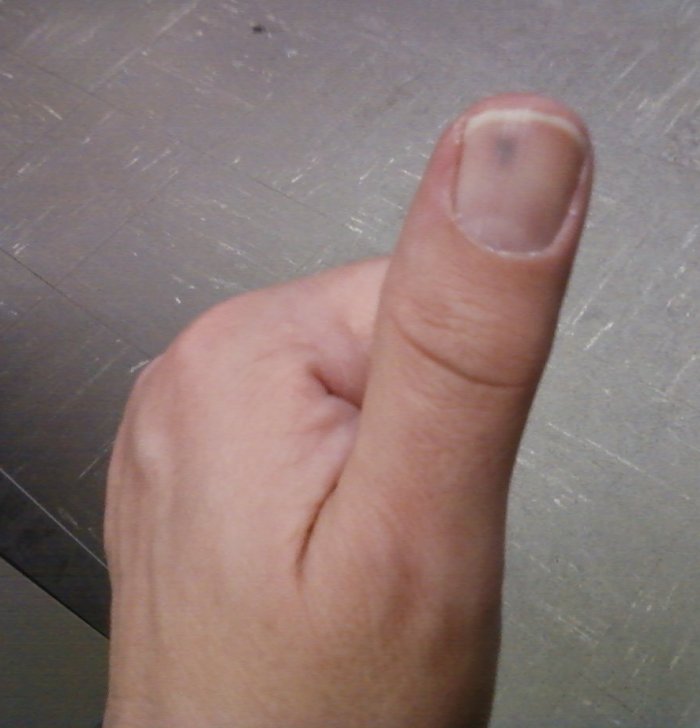 ---
What's up in the current night sky:
---