Rebekah wanted to go to Splash Lagoon for her birthday. It's an indoor waterpark in Erie. She brought her friend Miya along. Jeremiah and Michaeleana were there too. We ate dinner at the Boston's restaurant next to Splash Lagoon. Rebekah opened her gifts there. Jeremiah and Michaeleana also opened gifts for their June birthdays. I didn't take many pictures.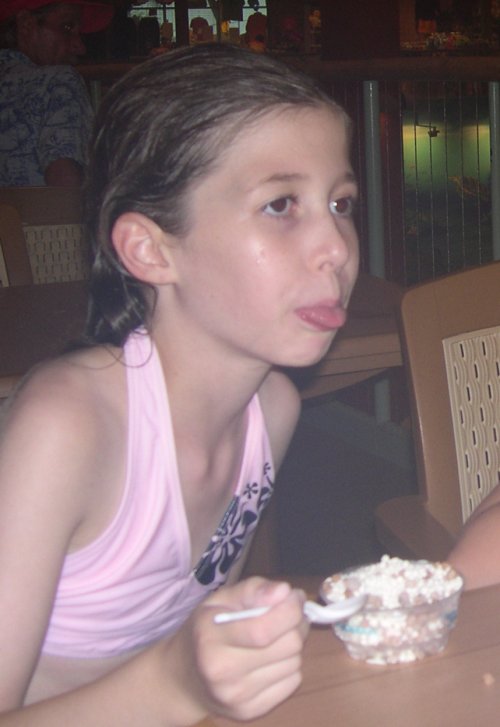 Here's the girls eating Dippin' Dots, the ice cream of the future!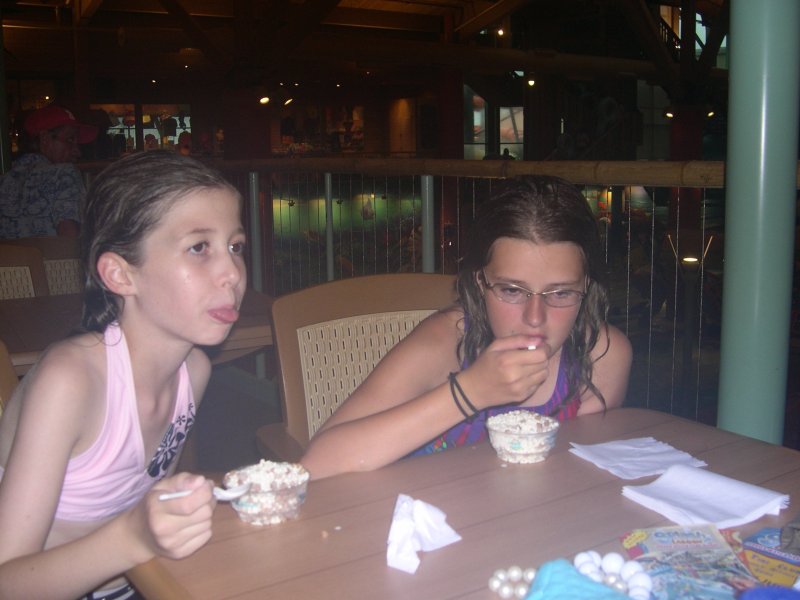 Therese and I sat in the upper level viewing area while the kids played in the water. It's very hot, humid and chloriney.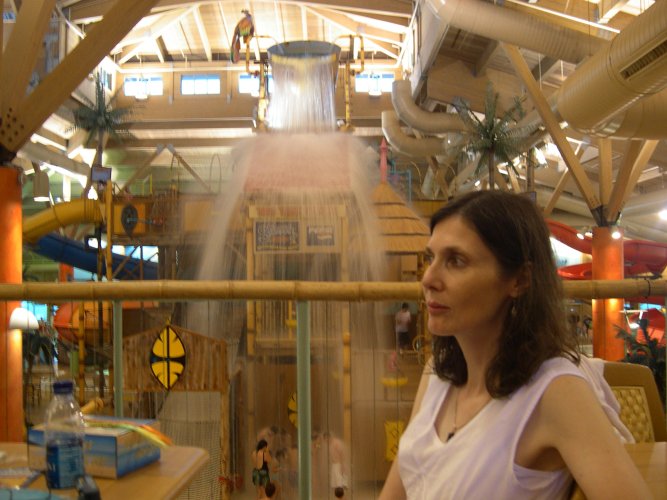 My favorite thing at Splash Lagoon is the giant tiki bucket. About every five minutes, a loud horn blows, then the bucket tips over and dumps water all over the place. It's a real crowd pleaser.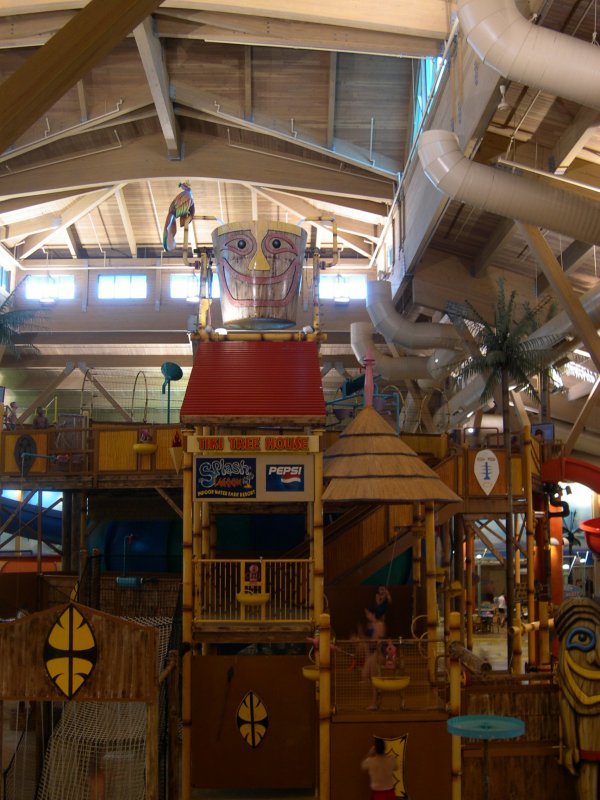 The next day we went to a festival in Waterford, PA. There were reenactors from Fort Le Boeuf, arts and craft booths and a flea market. I picked up some new glasses for only $3 in the antique section.